About the Lewis Chatman Academy
Our Philosophy:
The Lewis Chatman Academy carefully plans activities that are specifically designed with a child's individual traits to accommodate various learning styles at our Child Care center.
All children love to learn. Children should have access to an education that meets their needs. Our motto is that we educate the whole child including physical, emotional, and their creative side.
We help build confidence, self-esteem and a positive self–image for all children so that their learning experience can always be a pleasant one. We promote self-discipline and respect for others, their diverse backgrounds, cultures and family structure.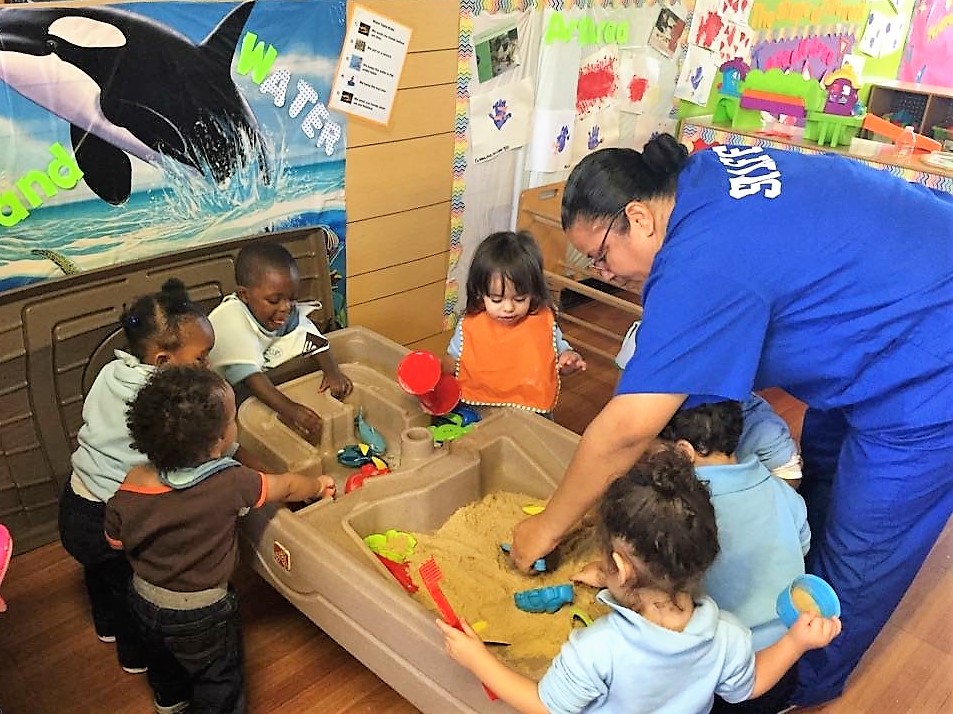 We teach our children to take pride in their own culture so that they can respect and learn about other cultures. Each child will have access to a quality & affordable education at the academy.
The center has an atmosphere of mutual respect among staff and families. This is important for all who interact with children. When the staff recognizes and values the beliefs, customs, and traditions of each family, the child and family are best served.
We offer parents every assistance possible in successfully managing the challenges of family life and the workplace by providing top-quality Before-School Care, After School-Care, Infant, Toddler, Preschool, Pre-Kindergarten and drop-in care. The center is devoted to enhancing the lives of children through a developmentally appropriate curriculum, which focuses on the child first.
Our vision for childcare is to elevate the healthy growth and development of children and provide support for the families by providing high quality, developmentally appropriate and flexible care. An important part of this vision is to become an advocate for children and family issues that promote and enhance the wellbeing of the children and families that we serve as well as foster the growth and development of the community.
The Lewis Chatman Academy is a 501c3 non profit organization. Supporting your neighborhood academy is a wonderful way to get involved in the community. You can do your part to help The Lewis Chatman Academy educates our future leaders. Whether volunteering, participating in a fund raising event, or making a monetary donation, your support is greatly appreciated!
Donate to The Lewis Chatman Academy through PayPal