Infants Program: 6 weeks to 12 months
Learning Environment: In our bright and stimulating infant classroom, each day is filled with carefully designed activities to develop the physical, cognitive, social and emotional needs of each child. Through observations and assessments, our dedicated and highly qualified teachers can plan curriculum that furthers children's developmental milestones.
Our Curriculum: Our primary lesson planning comes from the creative and TLCA curriculum. The infant room teachers have extensive knowledge of the early stages of child development and enjoy designing individualized plans for each of the little ones in their care. The teachers work with each baby at their current level of development. There is encouragement to work toward milestones and there is rejoicing when these are achieved. We present activities in a fun and supportive way, allowing each child to feel relaxed as they go through their day at The Lewis Chatman Academy.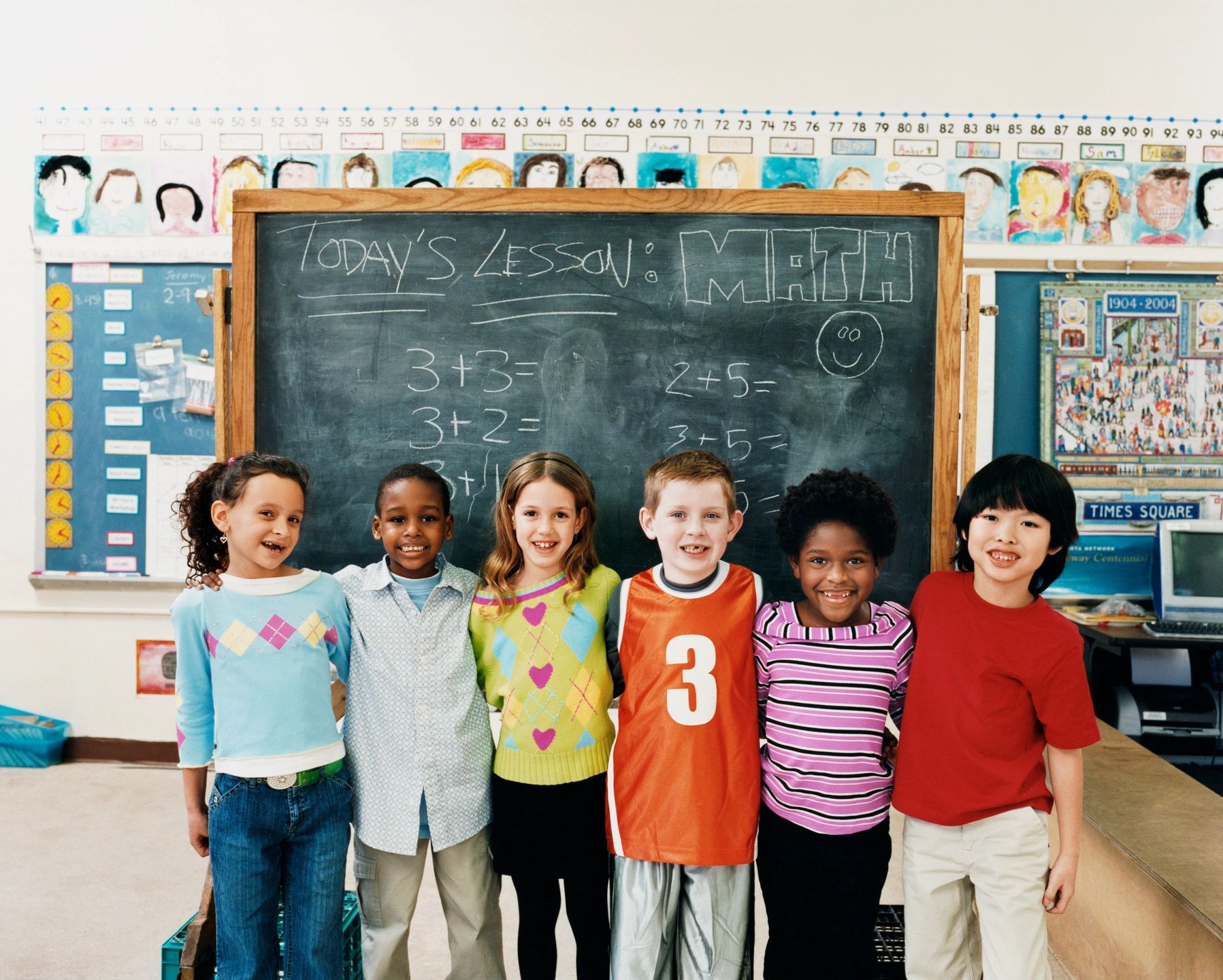 Daily Schedule: The Lewis Chatman Academy designs each day to best fit the individual child's needs and strives  to maintain a schedule similar to their home routine. Parents are asked to fill out a form which summarizes what a typical day is like for their child. We then tailor our plan to match their home schedule. A baby's day usually consists of the following components:
Toddlers: Our toddler program has three levels: Early Toddlers: ages 13 months to 17 months Toddler: ages 18 months to 29 months Late Toddlers/ Early Preschool: ages 30 months to 36 months.
The Lewis Chatman Academy toddler program is designed to recognize each child's development, as the child's personality continues to emerge. The Lewis Chatman Academy program is built around the child's limitless curiosity and thirst for information.
Learning Environment: In our bright and stimulating classrooms, each day is filled with thoughtfully crafted activities to develop the physical, cognitive, social and emotional needs of the children. Through continuous observation and assessment, our highly qualified teachers can intentionally plan lessons that further children's developmental milestones. These experiences foster kindness, self-esteem, and friendship.
About Our Curriculum: Our primary lesson planning comes TLCA and Creative curriculum.  Our team of toddler teachers are experienced and creative, they draw upon supplementary activities based on the needs of the group as well as the needs of individual children.
The children have extensive exposure to art, music, literature, movement activities, concept reinforcement and experiences in nature. Each day, we work on building relationships and we teach skills to promote social growth.
The teachers work with the children on skills such as dressing, feeding, and toileting. We communicate closely with parents to ensure our approach is consistent with the patterns children experience at home.
Preschool: 3 Years old
Our preschool classrooms encourage young learners to explore the environment and work with interesting materials. Classrooms are spacious with learning centers for activities such as art, dramatic play, math and science, block building, manipulative toys, reading and computer technology. Each day includes teacher-guided class activities as well as opportunities for children to learn and play independently.
In the preschool program, your child will begin to develop organization, self-control and self-awareness, and build pre-reading and pre-writing skills. Preschoolers also learn about being a friend and getting along with other children and adults. During daily outdoor play, children have fun and build strength as they climb, run, balance, throw, pedal and jump.
Throughout our preschool 3 year old classroom, children continue their journey towards greater independence and becoming critical thinkers. Children create a strong sense of belonging and ownership through many group experiences together, taking an active role in their education by establishing and following community practices, conducting daily morning meetings, and participating in small and whole group collaborative activities.
Our Preschool 3 year old students discuss their thoughts and ideas with their peers and teachers, hear different points of view, and are active members of shaping our classroom community. Through hands-on experiences across literacy, math, art, music, social studies, and science, children investigate their surroundings and make connections with the world around them.
Pre Kindergarten: The Lewis Chatman Academy PreK 4 curriculum promotes curiosity, creativity, independence, and cooperation to enhance early learning and development. A multisensory approach encourages and increases a child's active engagement in learning through differentiated instruction to meet the needs of every child. These areas of development include leadership skills, self-motivation, expressive and receptive language, and positive self-esteem to create successful and nurturing learning experiences each day. An integrated approach to learning provides many math, literacy, and writing opportunities throughout each thematic unit.
Kindergarten: The Lewis Chatman Academy Experience Kindergarten year is defined by increased independence, academic stamina, and community building across our classroom. Kindergarteners are curious learners, eager to observe and question the world around them. They are empathetic friends and collaborators who ask meaningful, relevant questions and actively participate in group activities and discussions.
Our Kindergarten curriculum is focused on building proficiency in literacy, mathematics, and world languages while incorporating interdisciplinary learning in across the arts, social students and science. Children are prepared for elementary school by learning exceptional skills that promote academic fulfillment and a love of learning. Our school has a low ratio 2 teachers to 15 children.
Phonics: Throughout the year students engage in a multisensory approach to review the alphabet and learn each letter's corresponding sound. Phonemic awareness is strengthened through blending phonemes, rhyming word families, and decoding words. To support their development in reading and writing, students are exposed to foundational spelling patterns and high-frequency sight words. Corresponding with the introduction of each letter, students are taught motor-plans for writing lowercase letters.
Reading: Students build strong foundational reading skills by reading books at their individual reading level and implementing reading strategies such as: using picture cues, matching words to the printed text, and sounding out words. These skills are reinforced in small differentiated groups during reading workshops in guided reading. To develop reading comprehension skills, children are encouraged to make predictions, explain personal connections, and discuss stories with their peers.
Writing: Children practice several writing strategies as they build their understanding of letters and sounds. They are given many opportunities to express their thoughts and ideas through drawing, dictation, and labeling. Students learn to brainstorm, organize their ideas, edit their work, and collaborate with their peers as they celebrate the writing process. Students build independence by using environmental tools such as the Word Wall, anchor charts, and mentor texts. Throughout the year students confer individually with teachers to review their writing and reflect on their personal goals. Writing units include small moments, pattern books, all about books, how-to books, and opinion-writing pieces as well as an ongoing narrative: weekend news.
Mathematics: In Mathematics, students develop problem-solving and critical-thinking skills by working with manipulatives, such as pattern blocks, counting bears, colored tiles, and unifix cubes. These tools are used to strengthen their number sense and understanding of numerical relationships, as well as to identify, create, and extend patterns. Students work to build their number awareness by counting objects, recognizing numbers, building combinations of one- and two-digit numbers, creating and solving basic equations, and through number stories. Students also work to develop their skills of measurement, graphing, sorting, composing and decomposing number combinations, and time through a variety of engaging activities.
Social Studies: Our year begins with a study of self and expands to include our responsibilities as members of a classroom community. Students create self-portraits and discover many ways in which they are similar and different from their peers. Then, students engage in a family study where they focus on the differences within the family structure, highlighting immediate and extended family members. Our studies continue as we learn and discuss communities and how they grow and change. We begin with conversations about the components of a classroom and then expand our focus to discuss our school community and the neighborhood.
Science: In Science, students explore changes in the world around them. The integrated curriculum focuses on paleontology, weather, rocks and minerals, life science, and the human body. Throughout the year, students learn how to make observations by using their senses and creating inferences based on the observations they make. In the fall, students explore the differences between living and non-living things and investigate the variations that exist among individual plants or animals. Then, during the winter and spring months, students use scientific tools to observe changes to evaluate weather patterns.